Everything Peaceful Bodywork Therapy
Everything Peaceful is a quaint, comfortable place where Rebecca Herrick, LMBT, welcomes you to find strength for your body, peace for your mind and joy for your spirit. Combining techniques that focus on freeing fascial restrictions, bringing balance back to the nervous system and increasing the healthy circulation of blood, Qi and fluids, the goal is always to bring you back towards optimal muscle function and freedom from the harmfull effects of stress.
Offering Therapeutic Bodywork for over 20 years in a style I like to call "productive relaxation", you can rest easy knowing that you will find the relief that you need in the most peaceful way possible. ~ Rebecca
At Everything Peaceful you can expect the hightest level of quality and care. Only the purest of products are used. The level of cleanliness is above industry standard to ensure the safest environment possible.
Click the link above to be connected to Massagebook.com, where you can choose the perfect time for your perfect session.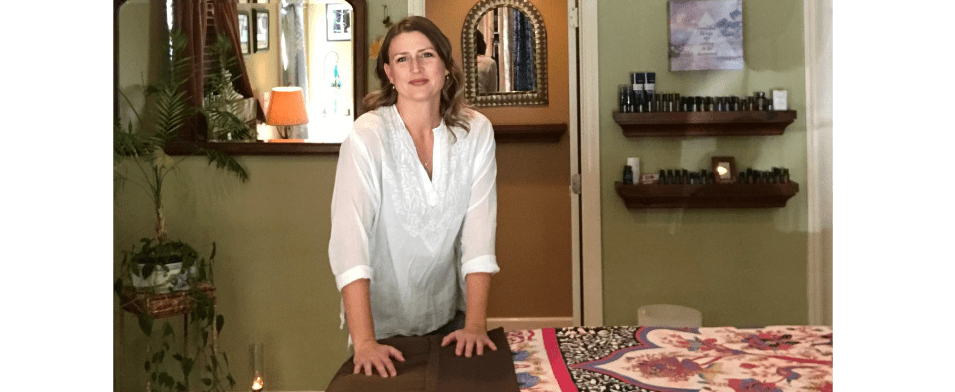 Rebecca is truly amazing . I have been dealing with pain for many years and now I am pain free. She is outstanding and listens to really what your ailments are and takes care of the issues that day but also focuses on long term care. Outstanding!

by Danah - Apr 2021

Verified

Wonderful massage! Addressed the areas that needed attention and relaxed me the extent that I was drifting.

by Brian - Aug 2021

Verified

Rebecca is the best of the best❤️ I honestly have never had anymore help me more than her. She is the kindest soul.

Absolutely wonderful session. Rebecca has the experience and skill like no other.

Rebecca is Ahhhh-mazing!!!! Not only is it enjoyable and relaxing to get a massage but she is so knowledgeable and teaches you ways to take better care of your body!

by Maria - Oct 2019

Verified